What is a UL 508A? It is a verification that is required for many different applications that electrical inspectors looks for.  Montana Controls LLC is a certified UL 508A panel shop.  We can build control panels for any application.  If you would like to learn more information about this or would like to see what applications we have built panels for click here.
System Integration is a specialized service that typically involves control panels, PLC's, VFD's, HMI's or any other components that communicate with each other in an automated system.  Montana Controls supports new or existing systems and can work with plant personnel to recommend repairs or upgrade to keep your system online and reduce downtime.  Montana Controls supports Allen-Bradley, Siemens, ABB, Schneider and other  common manufacturers.
Industrial Robotics is a industry that is growing every day.  People don't have to worry the robots are taking over the world, they are only helping do jobs that are more efficient to business and in some cases take the harmful to someone out of the equation.  Industrial Robotics can help with welding, on assembly lines, manufacturing packaging and many more.  If you are interested in learning more about the industrial robotics please inquire.  
Why Automate?
First ask yourself, what does an automation service do?
In many cases, automation is the use of machinery such as computer processors, robots, sensors, automatic valves, pressure instruments and more to minimize the need for human interaction in a manufacturing process. Many may argue that automation is an alternative to the use of humans to get something done.  Inevitably, this would reduce the availability of jobs in a particular market where full automation is becoming more economical for the business owner(s).  This may be true in some instances, but often the choice to automate a process allows for job advancement opportunities and training for the operation and maintenance of automated systems. Just as common as automation being implemented to replace people, automation is used to help technicians perform a task that they otherwise would be unable to complete due to limitations such as speed, precision, or safety hazards.  Our automation services install systems that are capable of making thousands of calculations in small periods of time. This allows efficient adjustment to different environments and variables that may take a typical technician or operator hours to perform.  These delays and potential mistakes sometimes result in faulted processes and loss of revenue.
Provider of Products:



Authorized UL 508A Control Panel Manufacturer:

Knowledge With These Common Manufactures: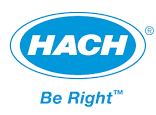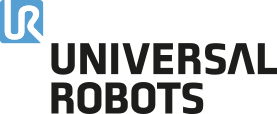 Knowledge With Many More Manufactures Ask To See how we can help you!