Flame Scanner:
A Flame Scanner is an instrument that has sensors that detects the presence of a flame while measuring its basic parameters.  Such as (temperature, flicker frequency, DC Intensity, AC amplitude, ect...) It releases and output signal that is usable for safety shutdown operations and Interfaced control systems.
FLAME "ON"
FLAME "OFF"
Flame Scanners can be a cost saving feature by providing reliable flame information in multi-fuel & waste gas combustion plants.  It can increase the boiler shutdown or start up time by monitoring the fuel usage required.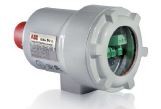 SF810i Integrated Flame Scanner:
The Unisor SF810i integrated flame scanner and signal processing unit incorporates the latest automation technology and requires less hardware to provide safe and reliable boiler operations.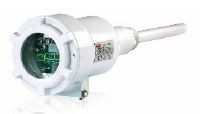 SF810-PYRO & SF810i-PYRO: 
On top of basic functions of SF810i & SF810 flame scanners, ABB's latest SF810i-PYRO & SF810-PYRO flame scanners offer the "Live Flame Temperature" reading, a qualitative reading directly related to the burner combustion efficiency such as air fuel ratio and NOx emissions.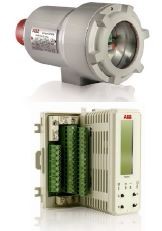 FAU810 & SF810 conventional flame scanner:
Targeting retrofits of outdated flame scanner systems, the Uviosr FAU810 signal processing unit and the Uvisor SF810 flame scanner system enable economical replacement of old/faulty flame scanner systems with separate scanners and analysis units.  By replacing only the absolutely necessary components, reuse of wiring, cabinets and other investments are maintained.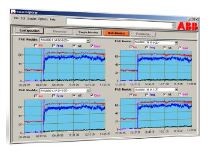 Flame Explorer: 
The ABB proprietary software enables real time monitoring of the flame status and diagnostics data.  Connects to the DCS via OPC and provides flame scanner values for use in control and monitoring.
ABB Flame Scanner Accessories: 
Accessories for your flame scanner may be needed.